Hey Everyone,
I saw this Hoya australis subsp. australis in the Lamington Nation Park yesterday. It covered about 10 metres squared, and was located on the side of a VERY high cliff, hence the lack of a close up photo. As much as I love plants, I don't love them enough to risk a roughly 100m drop off a cliff just to get a better photo.
The plant was growing on that lower ledge you can see in the background.
As usual I am joining
Tina
for
Wordless Wednesday
.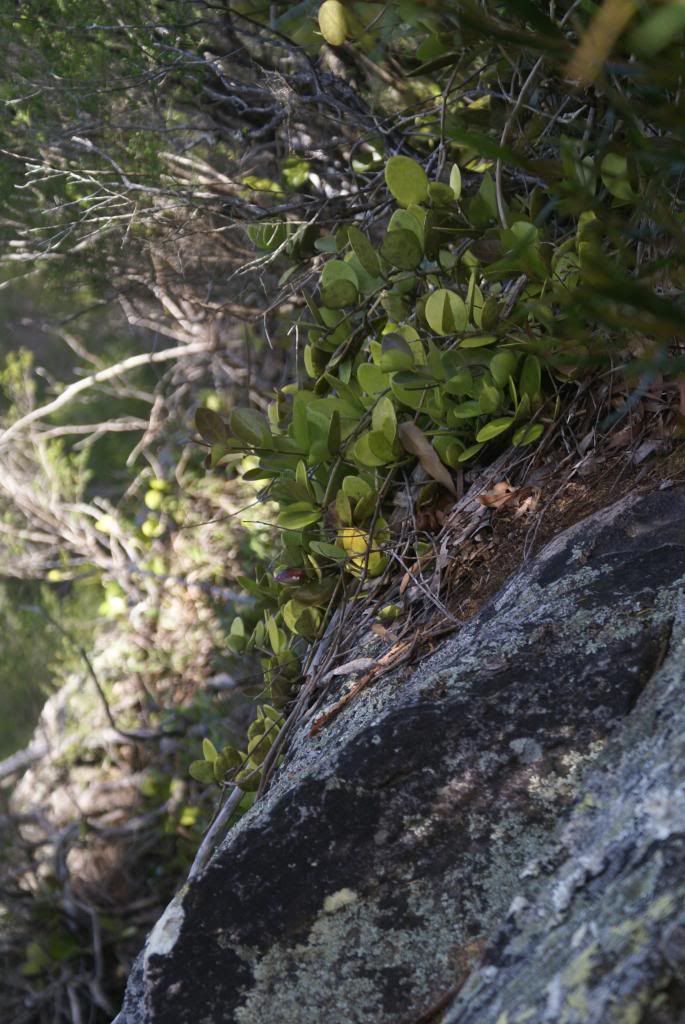 Happy Gardening Everyone,
Michael