Hey Everyone,
In Summer I decided that I'd give refrigerating some of my bulbs a bit of a whirl to see if it worked or not, and if I'd get some flowers that I hadn't gotten before... well, as you can see, I do believe it's worked.
Would you believe I've never smelt a hyacinth flower before? Well, it's true... or at least it is to my recollection... Anyways, aren't they cool(... get it, they were refrigerated... cool.... ? :-) )?
What I did with them was about March, I chucked all my bulbs into separate bags depending on the variety, lobbed them into the crisper in our fridge, and then prevented the family from putting any fruit or vegetable that may produce ethylene in that fridge (luckily we have 2 fridges, one in the kitched and the other in the bar, or I don't think this would have gone down all too successfully). Well, the people said to only have them in there for 6 weeks or so.... except.... ummm.... yeah, I forgot about them... so they were in there for about 16 weeks, but they don't seem to have suffered any harm :-)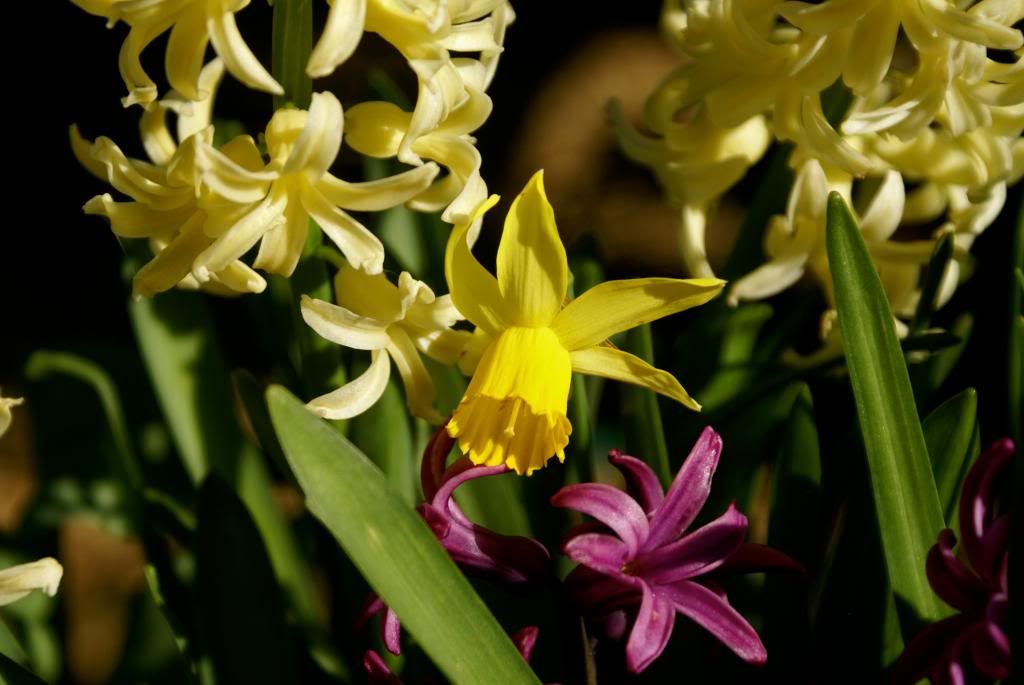 So far I've had my Daffodil Tete-a-tete flower, and now the hyacinths, and this other Daffodil that you can see in the photo... I forgot to memorise it's name so I'll have to go down tomorrow and take a peak :-)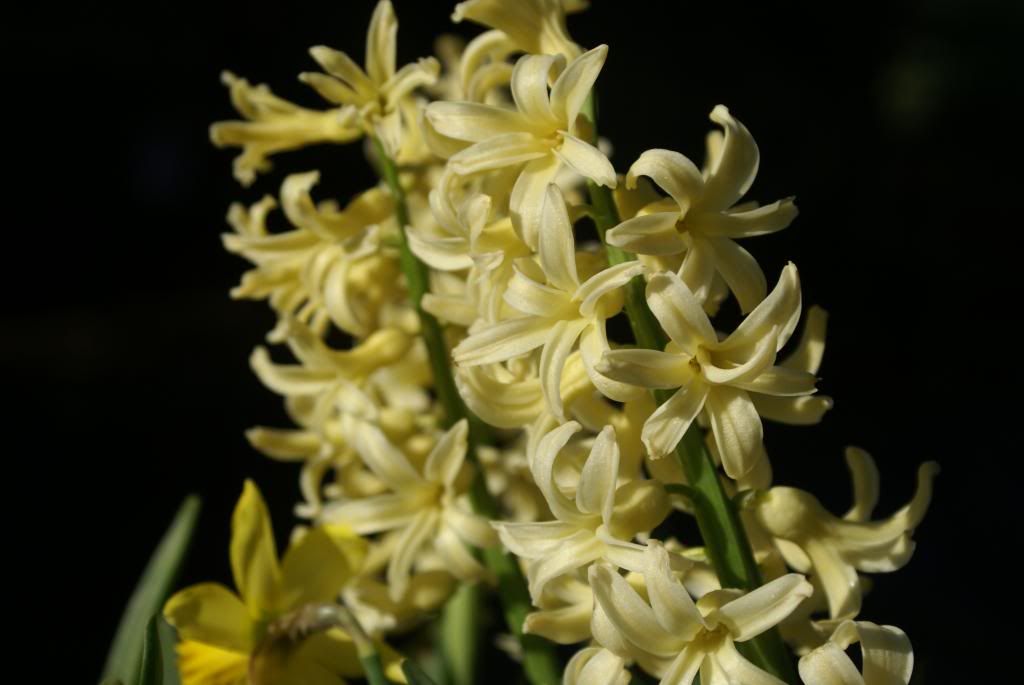 Well, I'm off to bed...
Happy Gardening,
Michael