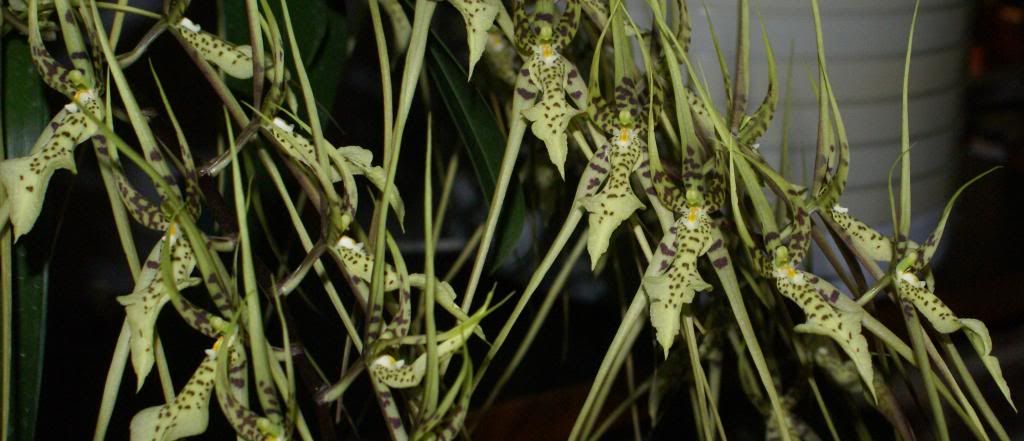 Hey Everyone,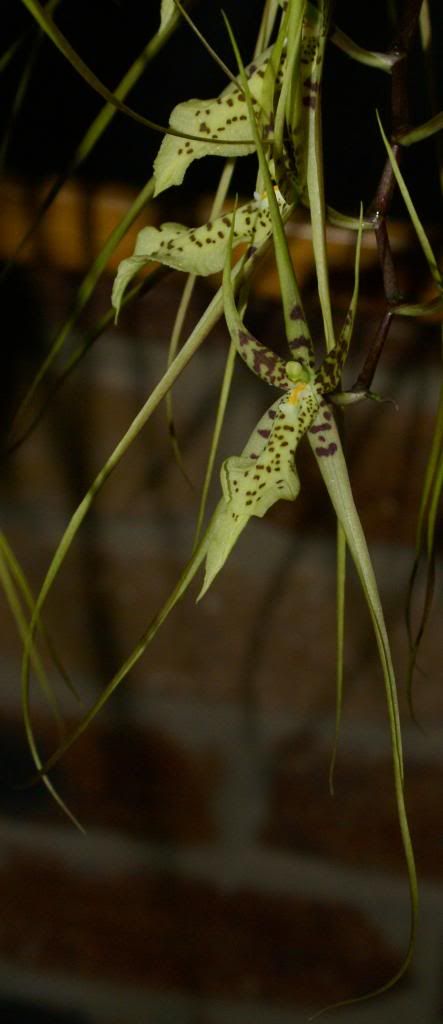 I had the pleasure of getting away from my study and spending the night with some great friends this week at my Orchid Societies August meeting, and it was BRILLIANT! I put in some plants into the monthly competition, and ended up getting a 3rd for my Pterostylis concinna, so I was pretty happy.
Each month I always take along everything I have in flower, but I never take them because I think I'll win; I take them because it adds to the show on the night, and maybe some day I may take along something that someone's never seen before, which is one of my favourite parts about the night.
My mum was surprised because on the night I took her along with me, and we went with 4 plants, and came home with 6 :).
Well, as you've probably guessed by now, one of the plants I got on the night was a
Brassia Datacosa "Coos Bay"
from one of my friends and I just LOVE it! So I thought I'd share some information about it with you all :)
Brassia Datacosa
is a Primary Hybrid between B. verrucosa and B. caudata and it seems to flower in late winter and early spring. At the moment its a relatively large plant with 4 spikes on it, and I can't wait until it grows into an even bigger specimen with MILLIONS of spikes and flowers :). I'll probably take a cutting or two this spring, so then I have some back-ups, and I might sell some too... I'm going to try and make the orchids into a self-sustaining hobby :).
I'll have this is my shade house next to my Oncidiums under 75% shade cloth, and I'll allow it to dry out in between watering.
Happy Growing,
Michael