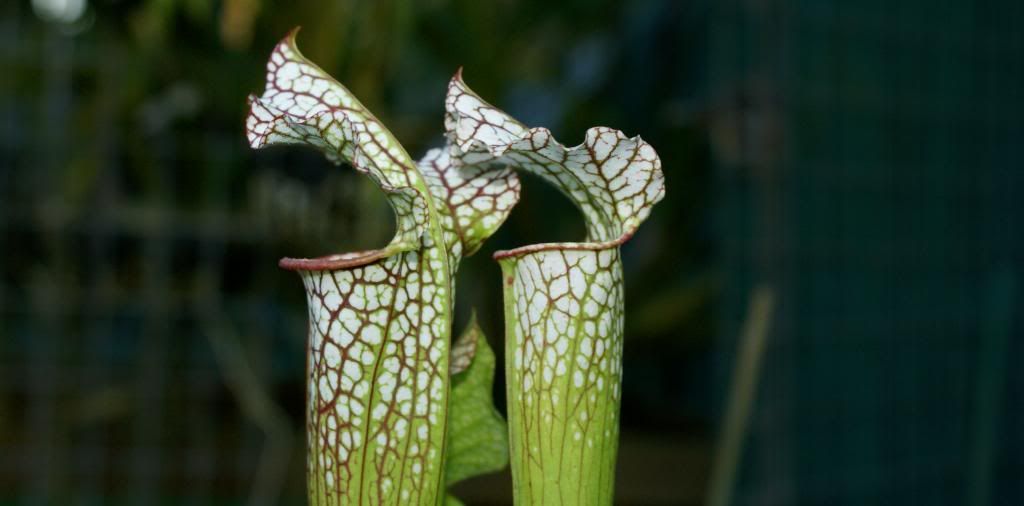 Sarracenia leucophylla
Hey Everyone,
That's it! I give up! I can't do it anymore! I forfeit!
Boy oh boy am I like a broken record... well, one that plays every couple of weeks, but the same thing over and over and over and over..... yeah, ok, so you get the picture?
I know, I keep saying every time,
this time it's different, I'm going to post every day.... I promise I'll post more... I'm determined to post more
... yadee yadee yada... Well I give up.
As much as I LOOOOOVE my blog, and blogging, and plants, and everything that goes along with those things, sadly at the moment I've been too busy to post a "half decent" blog post... you know the kind, lots of words, long stories, plenty of photos... well, I sadly simply just can't manage it, so I think now I'll just have to settle with uploading some photos every now and then, and then putting in a story every once in a while if I can manage it... what do you think? You see, if it wasn't for homework; study; assignments; school; lack of sleep; 5-acres and 4 shadehouses worth of gardening, I would probably have all the time in the world to write and post about plants.... but then again, if that were so, then I'd probably have nothing to write about. LOL.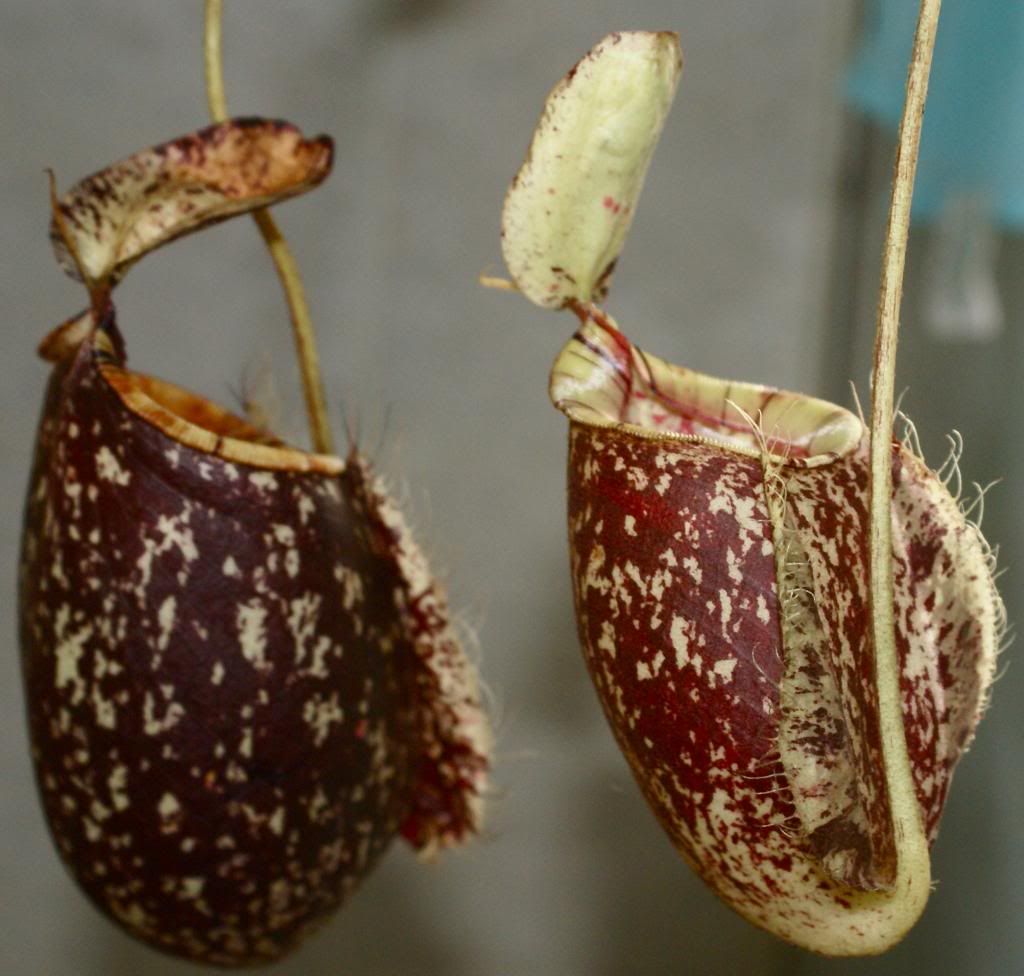 Nepenthes x hookeriana
Well, let's see.... what have I been up to.... lordy me, I'm having trouble remembering... probably an early onset of senility.... that's what you get for being a gardener, and a member of an orchid society when you're a teenage... I think it can be perfectly summed up in a skit that the comedian Hannah Gadsby did, to see it, click this
youtube link
... hahaha, LOL....
Well... hmmm.... (think boy, think!)... well, let's see then, last time I posted I'd been to the Botanic Gardens (oh how that was so lovely, I saw heaps of stuff that I never knew existed... the gardens are more impessive then I'd thought...), since then I've missed out on yet ANOTHER EDOS meeting (for which I'm devastated), oooh, oooh! I have recently joined a forum called
The Australian Carnivorous Plants Forum
and it is absolutely AMAZING! The people there are so nice and helpful, it's really cool, and I even got to meet one of them members recently when I responded to a post of his offering big bags of sphag moss for free because he was refurbishing his green house... anyways, I went around to his house and he was the nicest guy ever, showed me around, I feel like I talked his ears off, and then to top if off I got 2 MASSIVE garbage bin bags full of perfectly good Sphagnum Moss.... so what out plants, come spring, you're being repotted :D.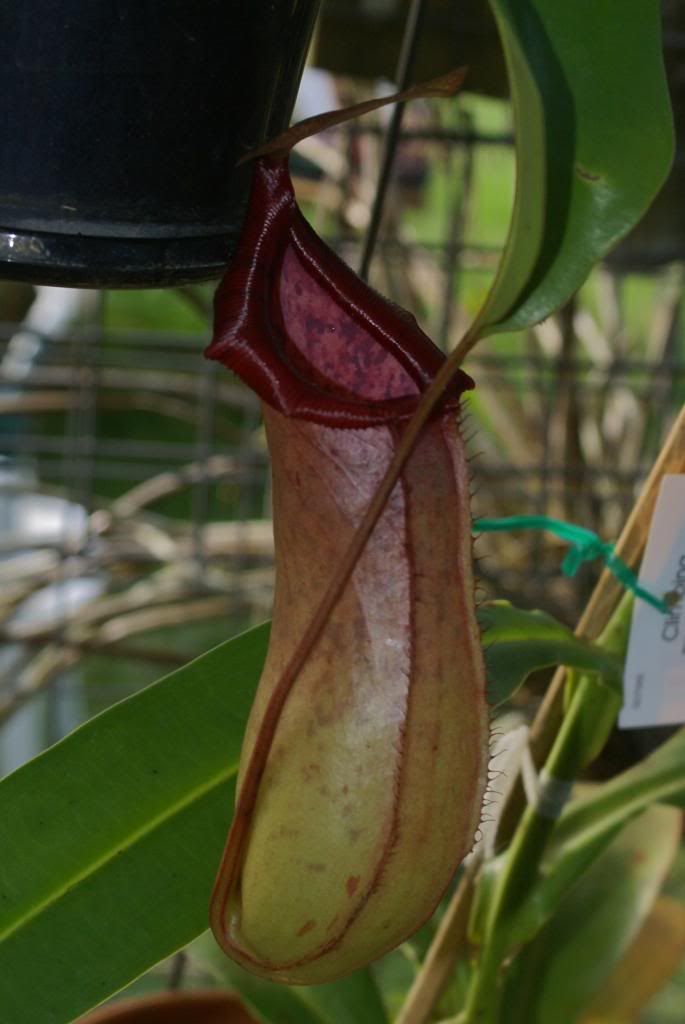 Nepenthes ventricosa x truncata
hmmm... what else....?
Ooooh, I've had a heap of bulbs flower (after I refridgerated them), my carnivores are coming out of dormancy, and some other stuff has flowered... but I guess I'd best save those short descriptions and photos for another time (hopefully REALLY SOON!!!!), but for now, enjoy the happy snaps, and as always
Happy Gardening,
Michael