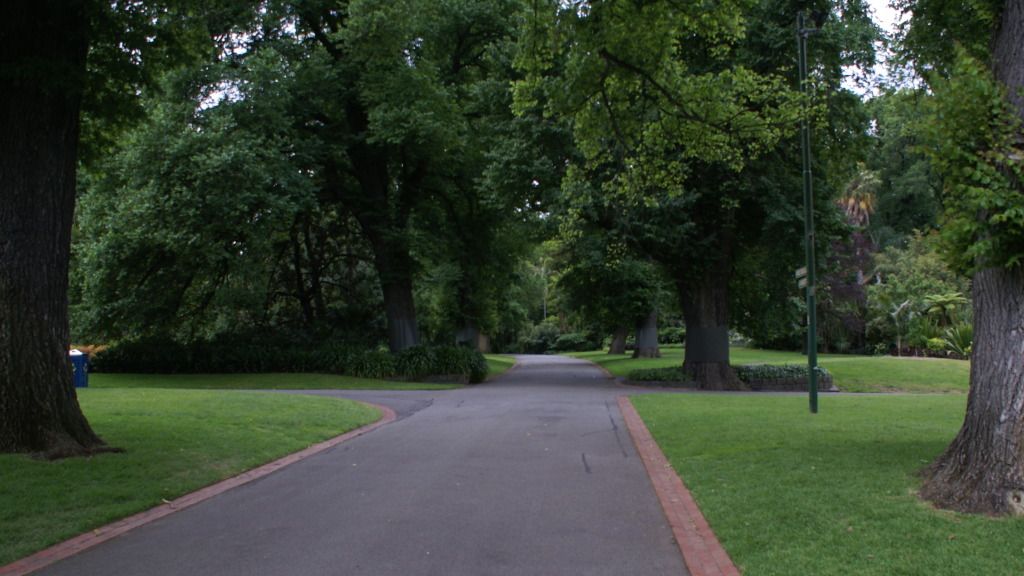 Hey Everyone,
Sorry I haven't been blogging as consitantly as promised... my bad :). But it's not because I'm not dieing to tell you all about my adventures, but it's because a couple of days ago was my big brother's graduation.
So a very hearty congratulations to my brother Matt for graduating after his 3 year course to get a Bachelor of Mass Communication. I'm very proud of you :).
But then, to prevent my bloggery we have now lost internet connection in the house so I am braving the Brandy Gully Airforce (the mosquitoes) and am writing my blog.
I'm going to be writing about the Fitzroy Gardens in several segments because so much happened and I can't bring myself to do any further culling of photos, I have the compulsion to show you every single one of my photos, but that would take far too many hours to upload them, link them and then write about them and view them. So, here are some of my favourites.
I guess I'd best start from where I left off. So, I left the Aquarium and had a casual stroll back to the Convention Centre to meet up with Mum and Dad. I then helped out around the show for a while until it closed and then we were going back to the caravan park... or so I thought.
It turned out that Mum and Dad had actually driven around Melbourne that day before I had flown in and spent the day trying to find the best parks and gardens to take me to if we had the time... AND WE DID, YAY!
In my opinion, Mum chose well.... the amazing FITZROY GARDENS!!!!
In 1848 the 26 Hectare site was set aside as a public reserve in 1848. And was later named Fitzroy Gardens in 1862. The gardens were included in the Victorian eritage Register in 1998.
Now I must mention briefly that due to it getting late we only had the chance to explore a comparatively small section of the gardens. However, to me the areas we went through were HUGE, so lets just say, Melbourne knows how to do their gardens :).
It is Melbourne's premier garden and displays the cities many different historical eras, through both the landscaping and the built features. In the area that Mum and I went through (dad was sleeping in the motorhome), we saw the most amazing tree avenues, a couple of fountains, a very familiar gully that was full of exotic (familiar to me) ferns, and foliage plants, all of which looked out of place in Melbourne, but would have fit right in up here in Brisbane :). We also saw some lovely garden beds, the massive and manicured lawns. As well as The Fairies' Tree and the Model Tudor Village.
I'll be writing about the Model Tudor Village and The Fairies' Tree in my next post.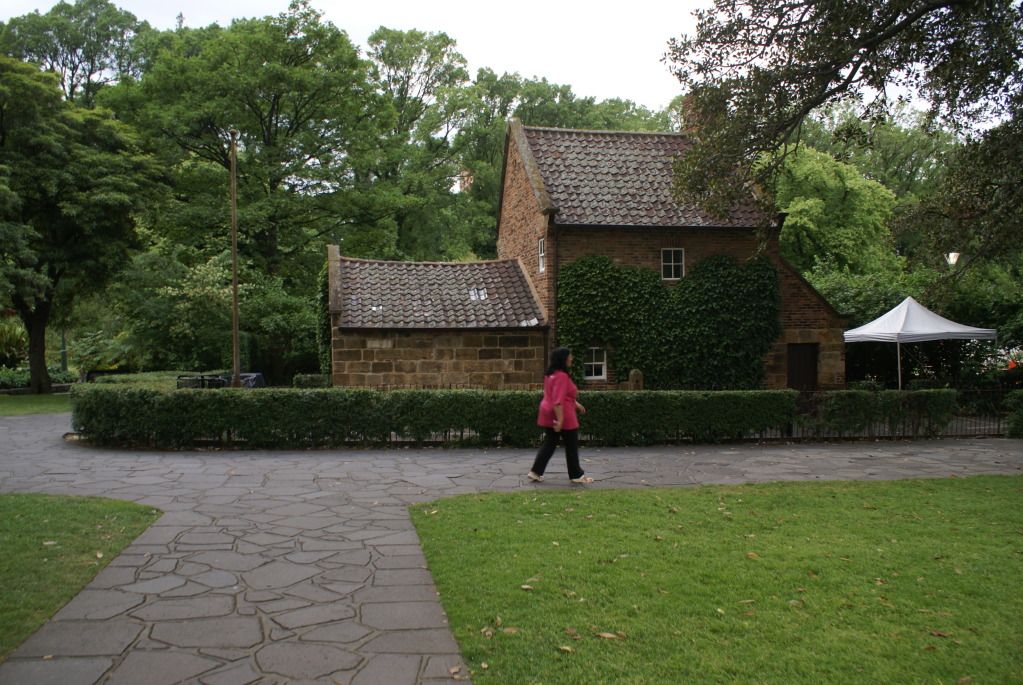 This is mum as we walked past Captain Cook's Cottage
one of the beautiful beds bordering Cook's Cottage
"
The cottage was purchased by Russell Grimwade in 1933, dismantled, and shipped [from
Great Ayton, England
] to Melbourne in 253 packing cases, arriving April, 1934. As the cottage structure had been altered considerably by a succession of owners following the Cook family's occupation, its Australian assemblers had the task of restoring the cottage as accurately as research and guess work would permit to its mid 18th century appearance.
A site in the Fitzroy Gardens was selected to complement the cottage with its large shady European trees and the construction work was completed in six months. The cottage was handed over to the Lord Mayor, H. Gengoult Smith by Russell Grimwade on the 15th October, 1934 during a centenary ceremony.
The cottage has undergone two restorations. The first was undertaken in the late 1950's and the most recent in 1978, when a thorough effort was made to investigate and restore the building, furnish it with material appropriate to the period, and surround it with a garden of eighteenth century character.
" (n.d., Fitzroy Gardens).
Unknown Plant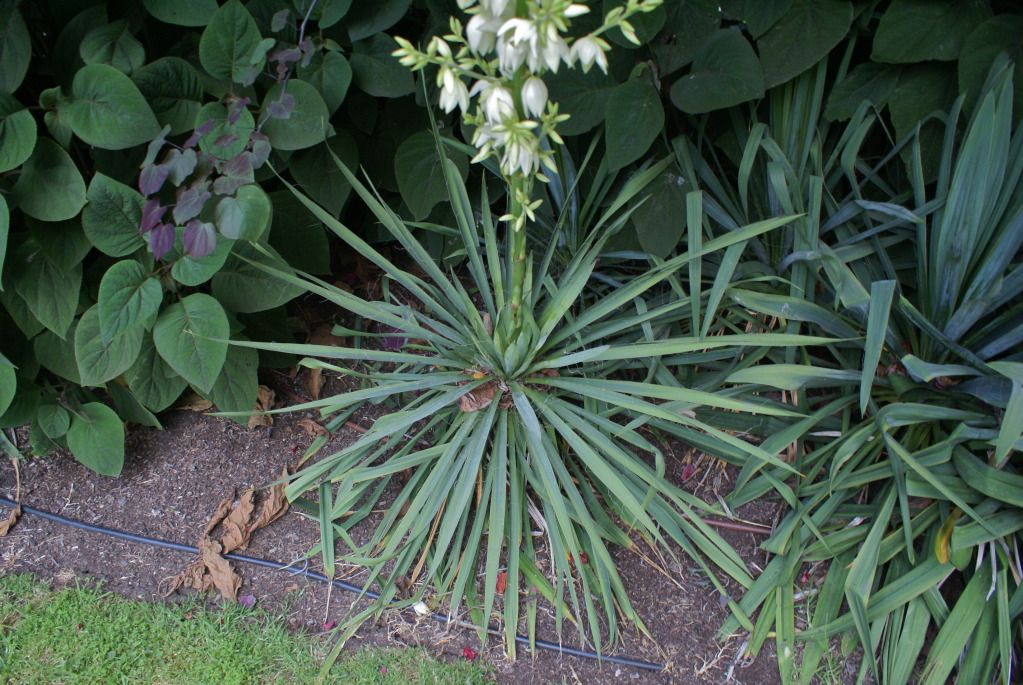 Unknown Plant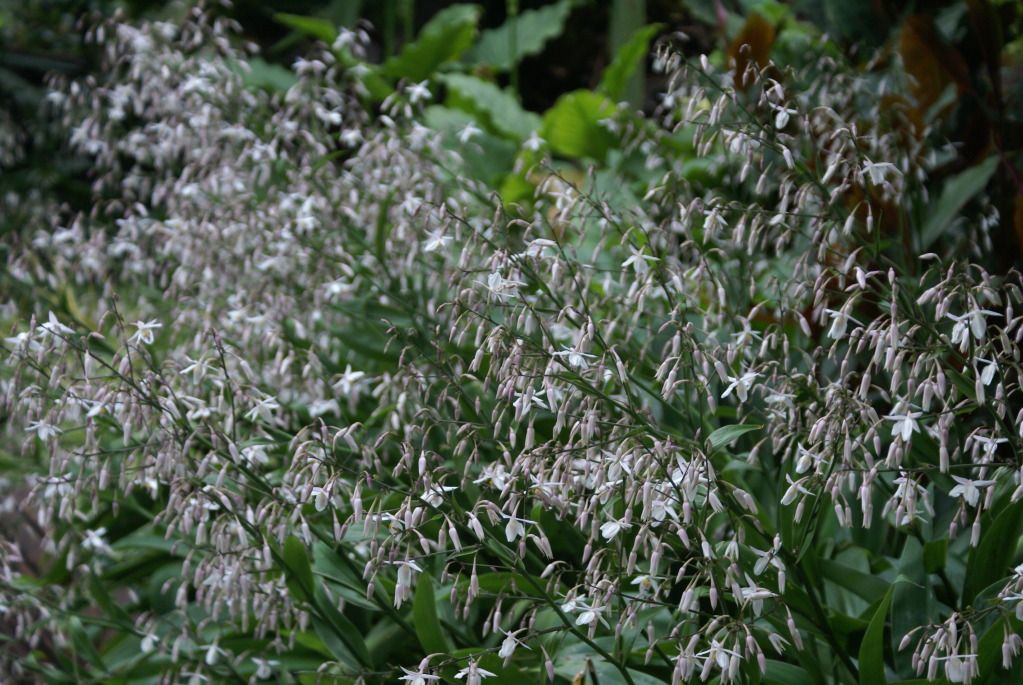 Another mystery plant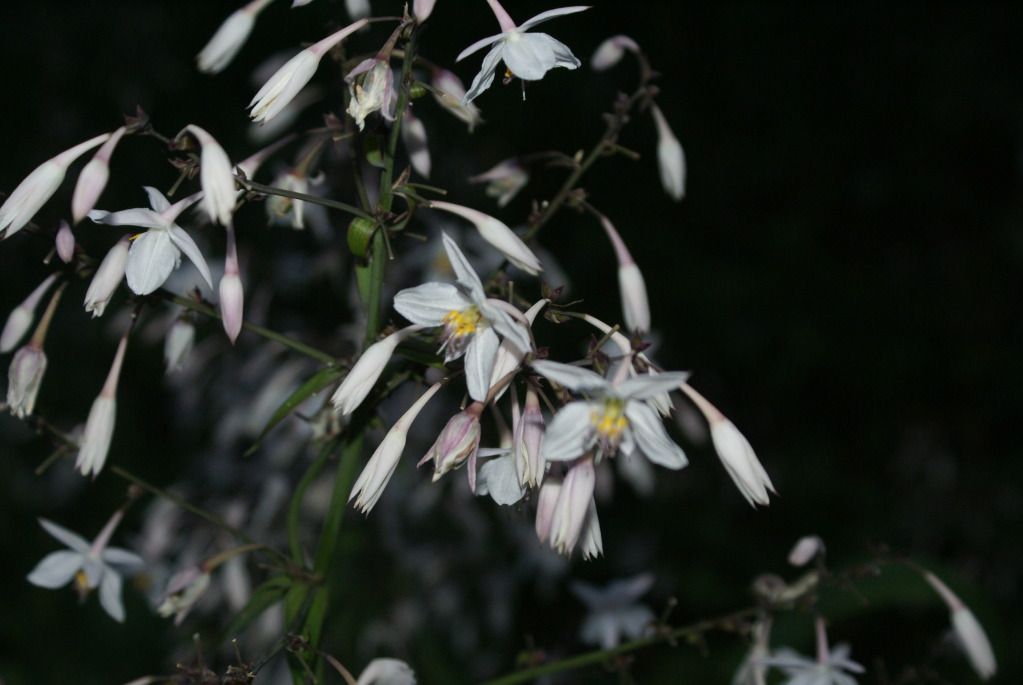 A more detailed photo of the flowers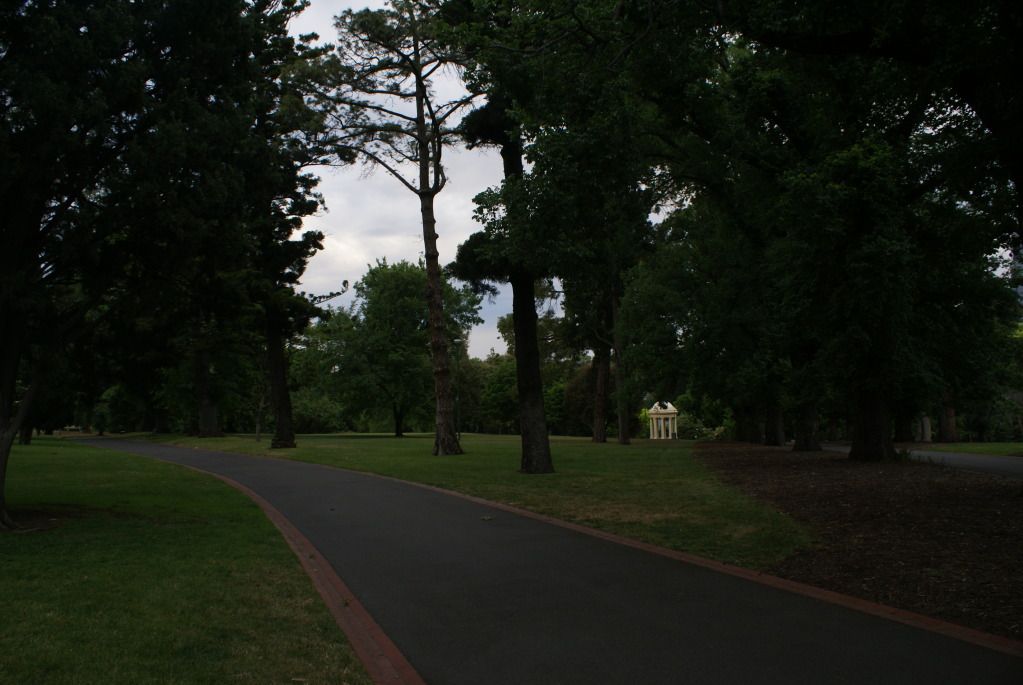 This is what the light levels were like when we first arrived, then as the evening went on it got darker and darker (as it does as the sun sets :D), but thankfully the camera did a wonderful job of "lighting things up"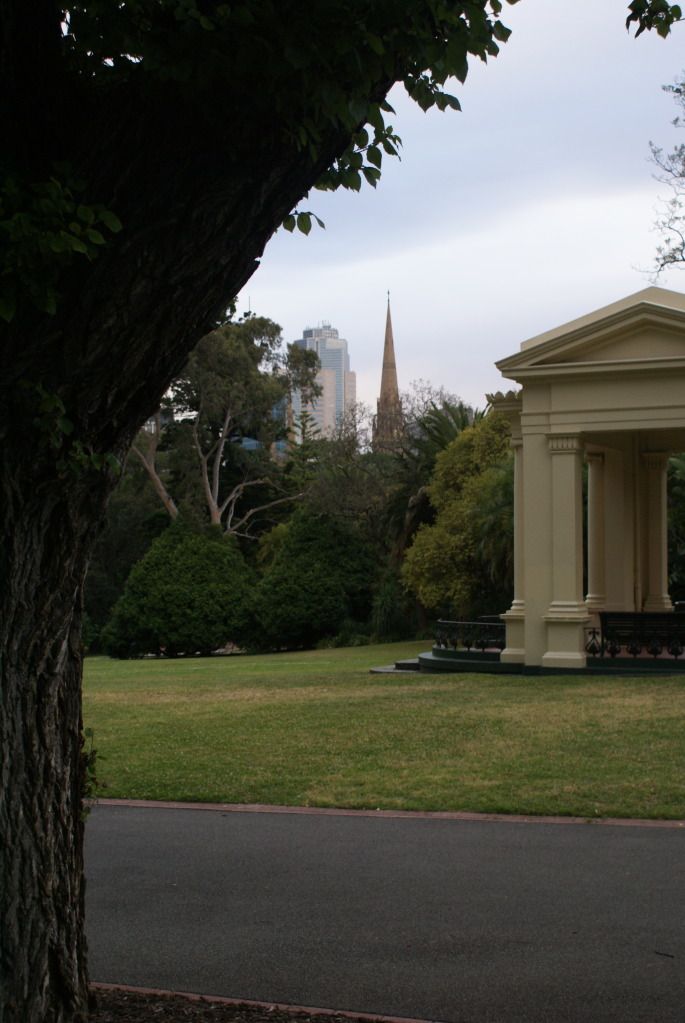 The Tree, The Pavilion and The Church
A beautiful fountain.
The view from the fountain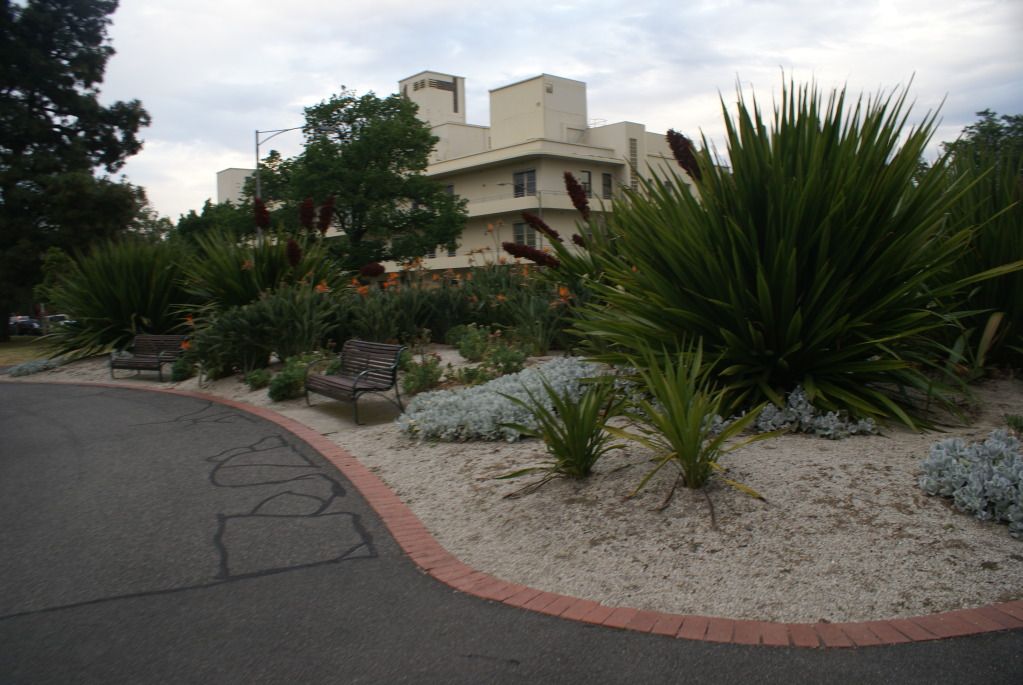 this garden bed made it feel like a botanical garden because it seemed relatively out of place, and tropical, yet somehow part of the whole design... I dunno, I found the feeling very confusing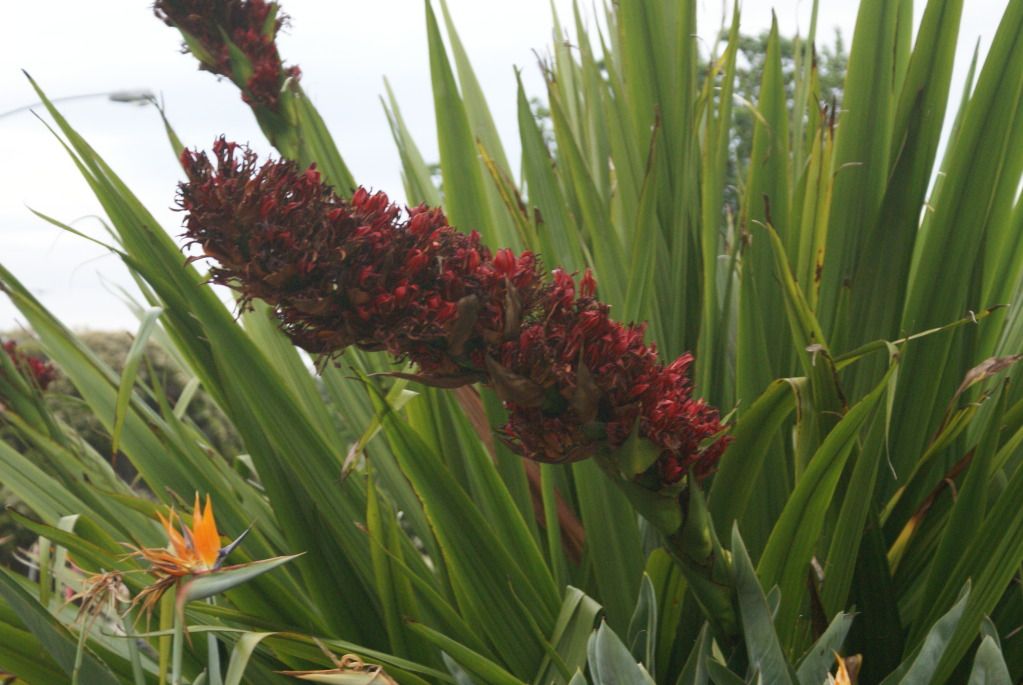 close up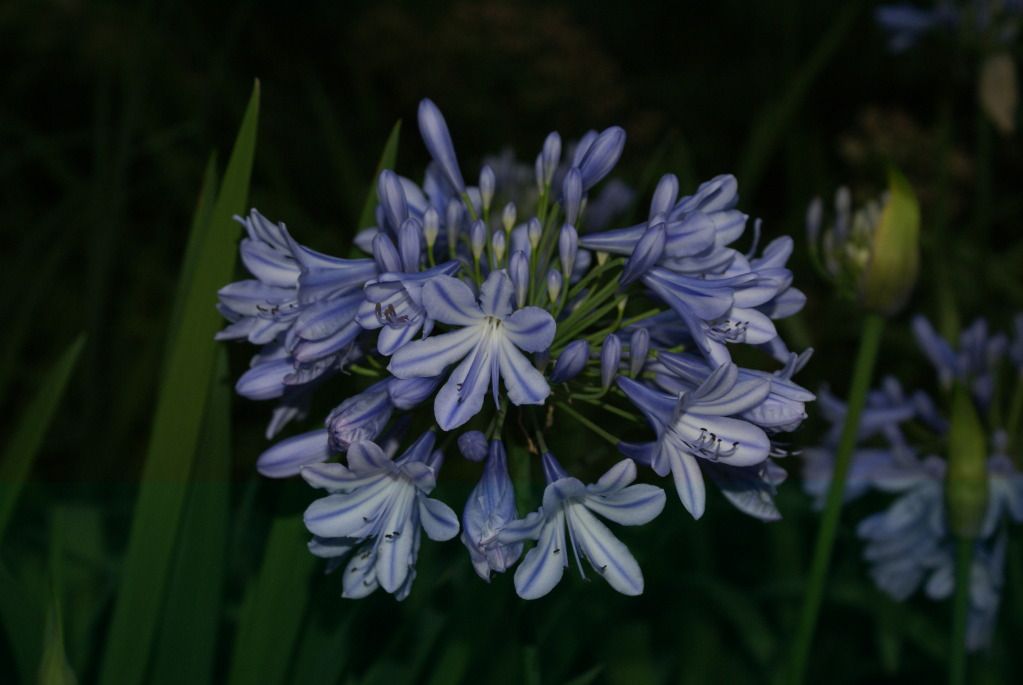 oooh, ooh, I know this one... Agapanthus :)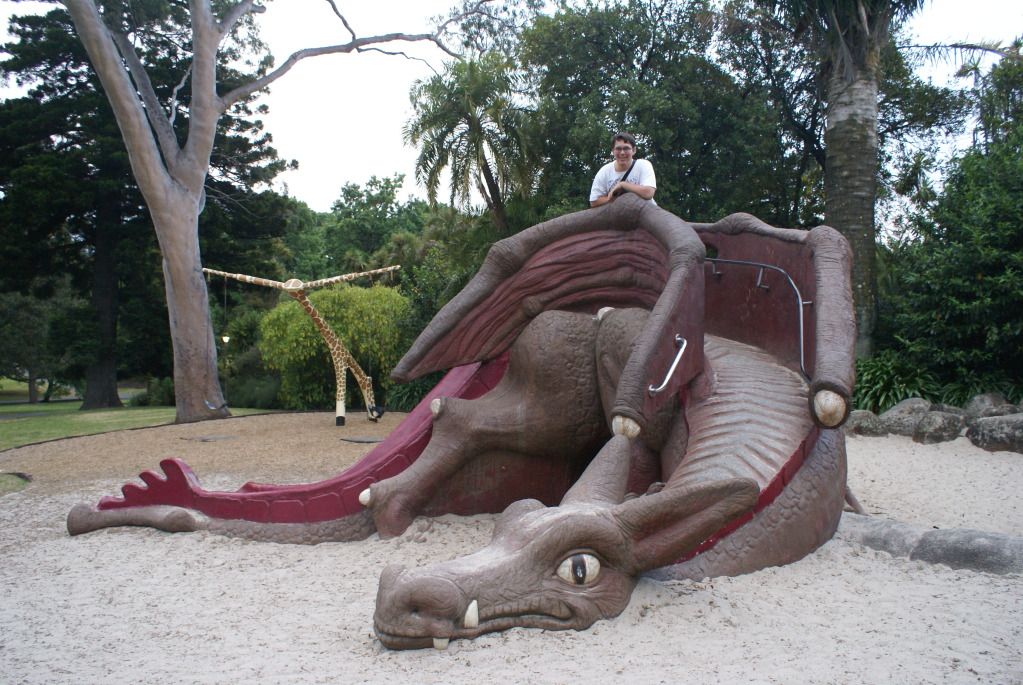 Me, play on the playground?!......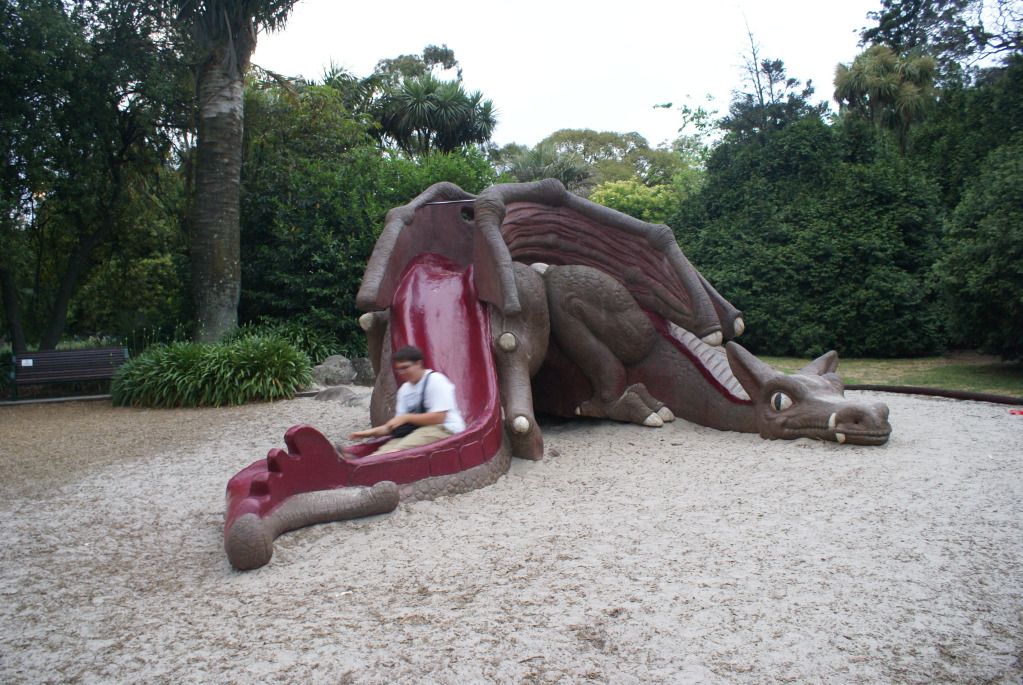 ......Maybe :)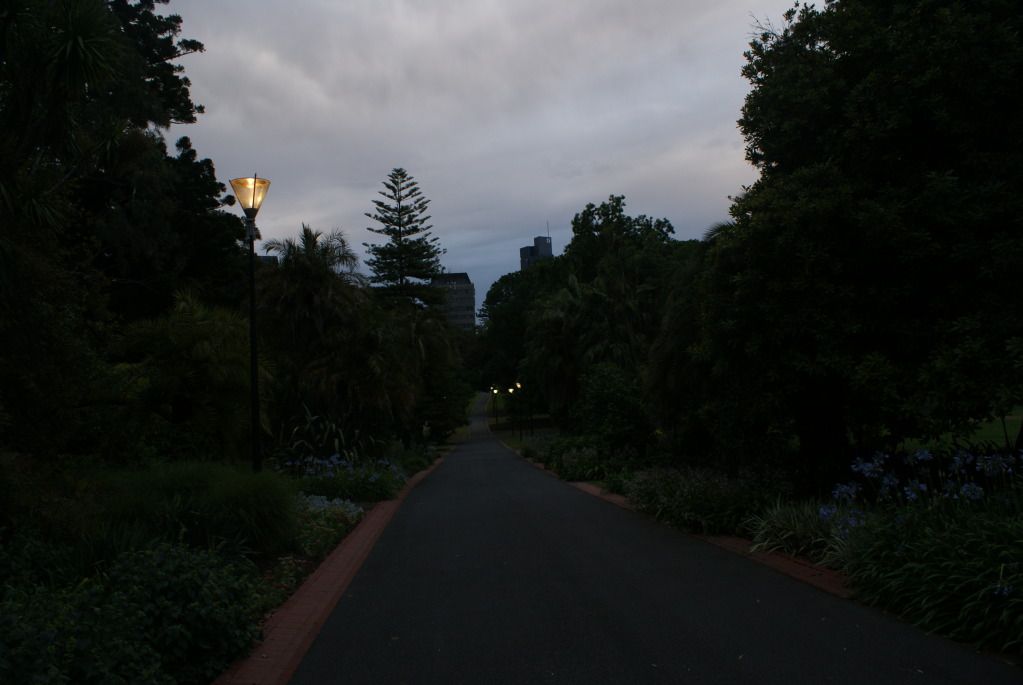 Getting ever darker
this palm confused the hell out of me. From all other angles it was near impossible to find where the trunk was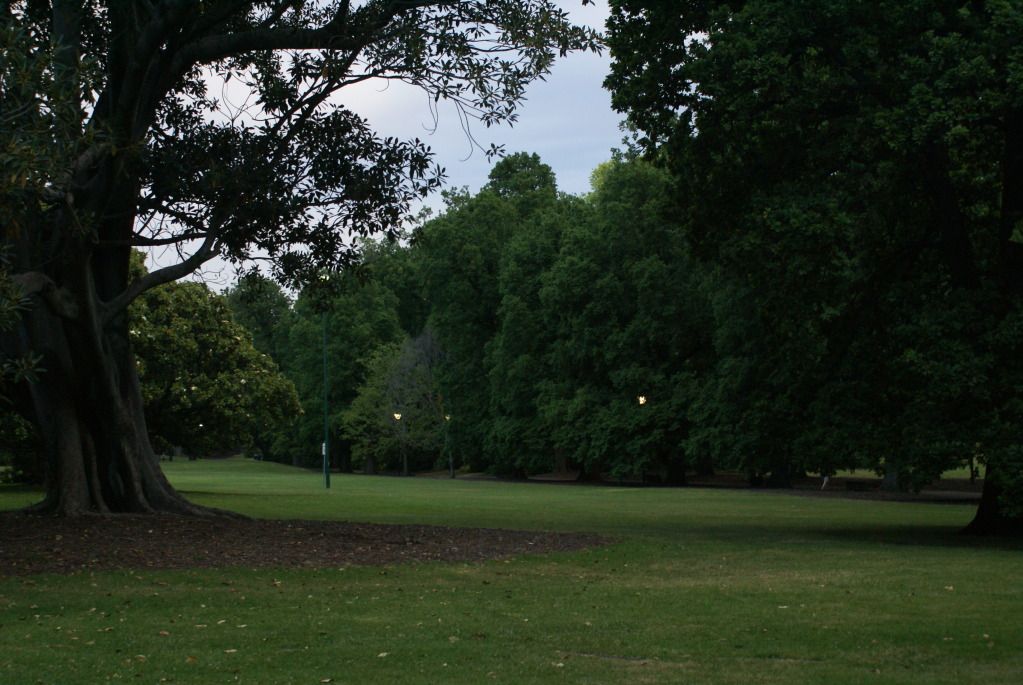 it just kept going, and going, and going, and going and... you get the idea :)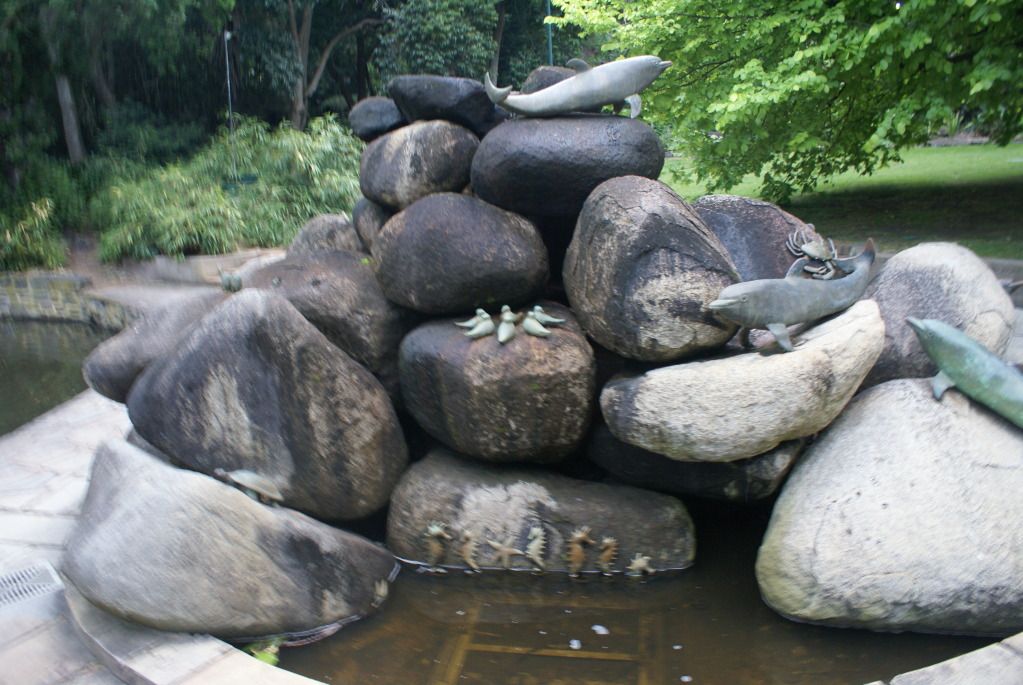 My favourite fountain/water-feature/thing... because it had animals.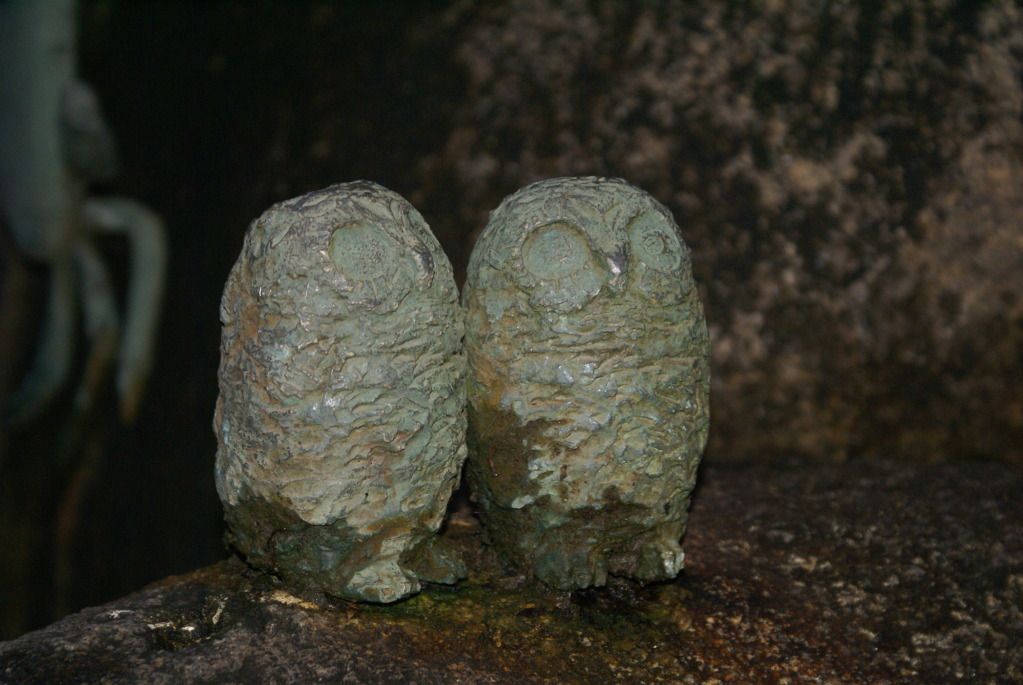 some of the pwitty aminals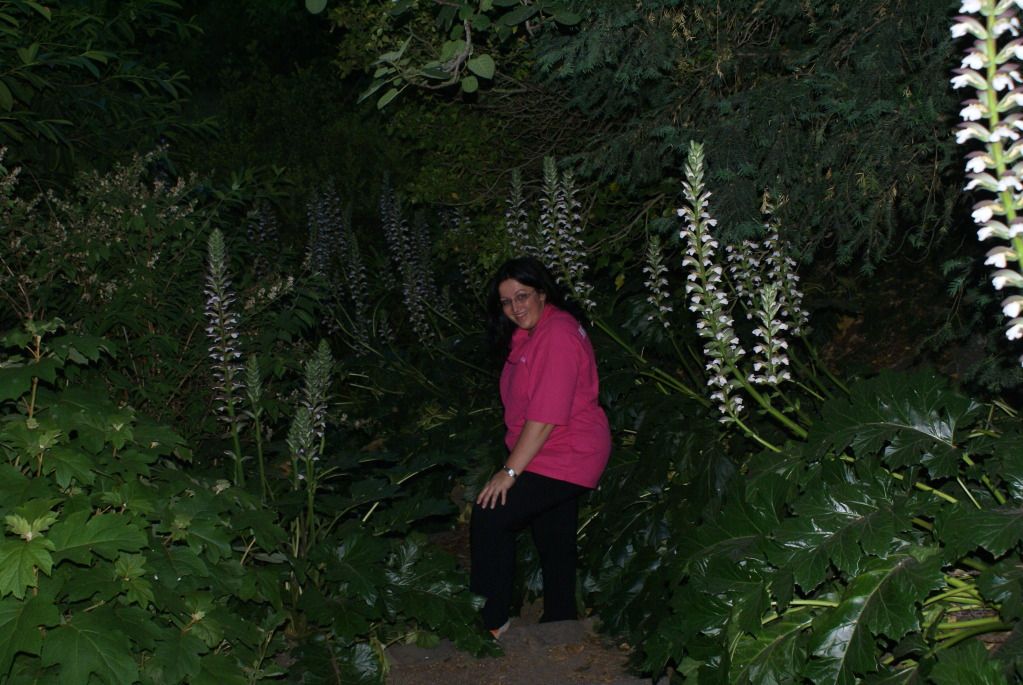 you can see mum thinking "yeah okay kid, yes, another pretty plant, can we go now, I'm tired?!"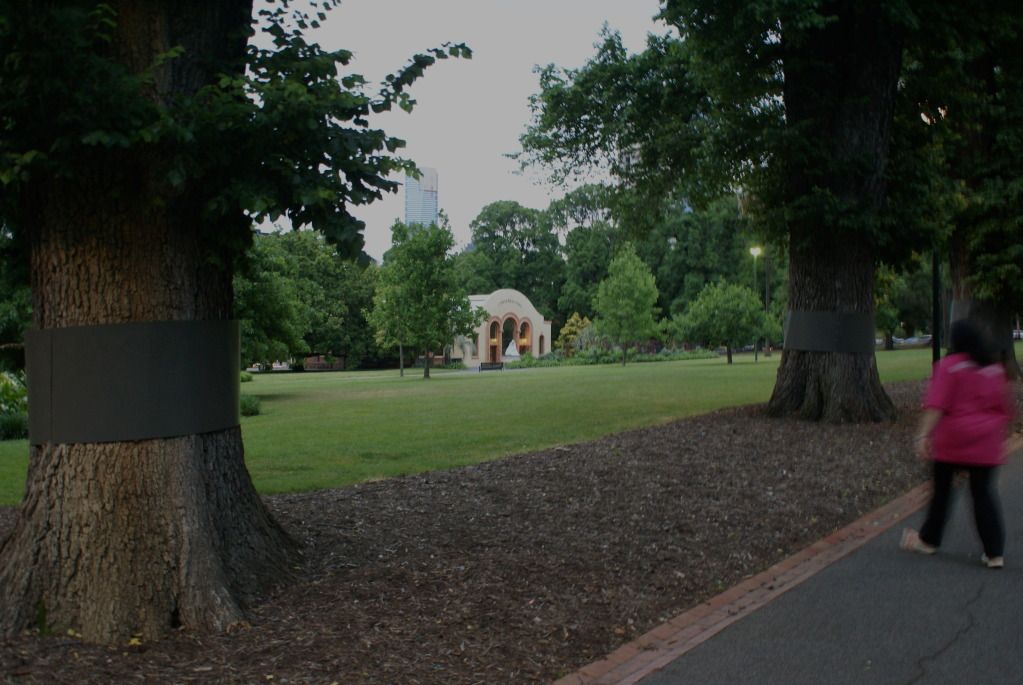 Some how this is the only photo I have of the conservatory. It was huge, but sadly it was close. However the plants inside it were relatively similar to the ones outside so I didn't mind too much.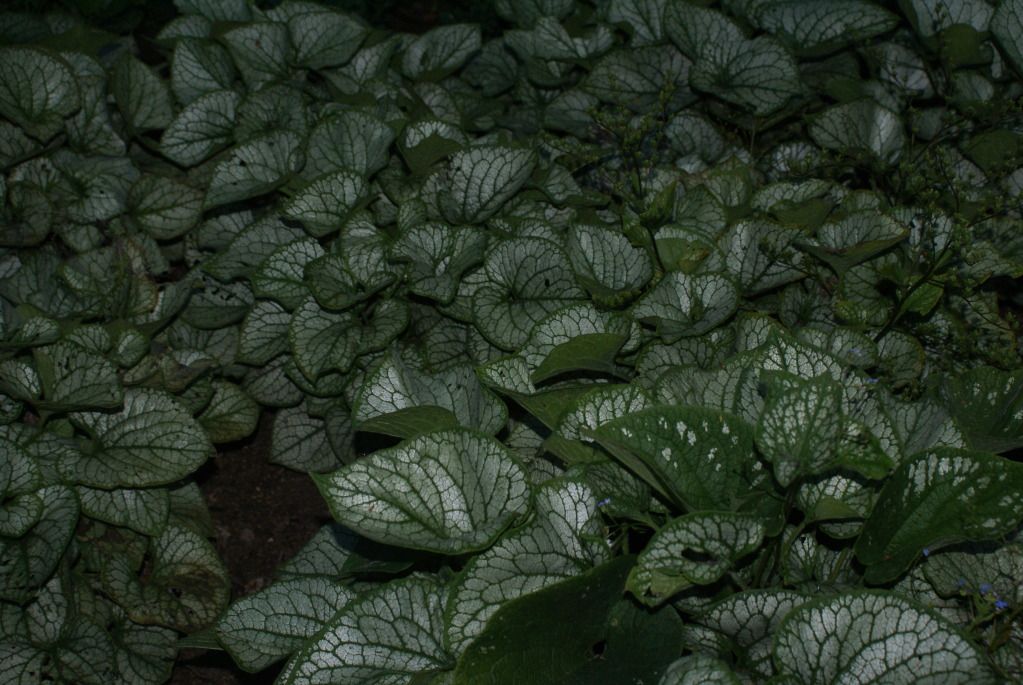 I was mesmerised by this beautiful mass planting.
Oh so many more photos I want to share... but I must behave myself :)
Well, Happy Gardening and tomorrow.. hopefully.. we shall continue to adventure, but this time to the Model Tudor Village and The Fairies' Tree :)
Michael